We deliver world changing, life enhancing and cutting edge technologies through graphene – enabled solutions and products.
We are passionate advocates for our customers' projects, using graphene to drive innovation with the belief that we can change the way the world works today. We work together in teams to accomplish these projects. We promote teamwork on our teams by encouraging everyone's involvement and ideas. We are here for each other and our customers, cheering successes, and overcoming challenges.
Our R&D expertise is precisely applied so that we can deliver consistently for our customers. We pay attention to the details so that our customers know they can expect a consistently delivered product that they can trust. We display integrity in our choices that leads to a trust between us and our customers that they expect.
We are not satisfied with what is possible today, but are always pushing to find the next frontier that will innovate our customers' businesses and solutions. We creatively invent new solutions and develop novel products, processes, and approaches to challenges. We think outside of the box and dig deep to discover the possibilities that move our business and our customers' businesses forward.
Our company's graphene-based solutions are customized to meet our customers' needs so that they fit the challenges of today. We work to apply our knowledge to the problem at hand. We work to understand the issues and find solutions that are right for the situation.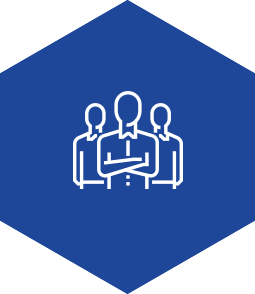 Together, as a team, we passionately believe that we can change the world – it's what drives us and bonds us to our customers. We are optimistic about each other and value how each team member's contribution works for the good of the company. We have a generous spirit towards each other and our customers as we give our best to promote each one, every day to achieve our common goals.