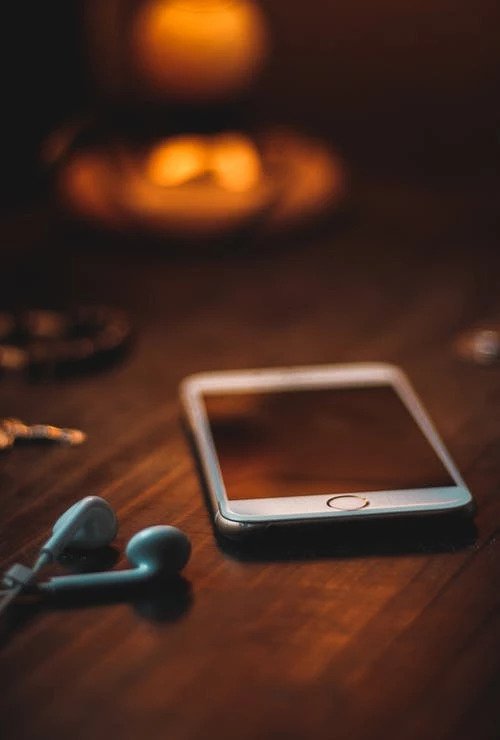 Graphene is a two-dimensional nanomaterial with the highest thermal conductivity value* among all known materials. G3's heat spreader, AT1500, offers a significant performance improvements over current heat spreading products such as PGS (Pyrolytic Graphite Sheet). Our IP-protected single-layer graphene technology enables us to produce a range of thicknesses from 20um-100um for different heat dissipation requirements. This range can also maximize your heat conduction flux capacity in confined and limited spaces.By controlling the alignment and orientation in the x-y direction of each graphene layer, AT1500 guarantees the highest in-plane thermal conductivity.** The thickness advantage of AT1500 cannot be reproduced by current PGS manufactures, which are limited to <40um. Even beyond 100um, G3 can precisely tailor the heat spreader thickness to meet your design expectations while still maintaining the highest thermal conductivity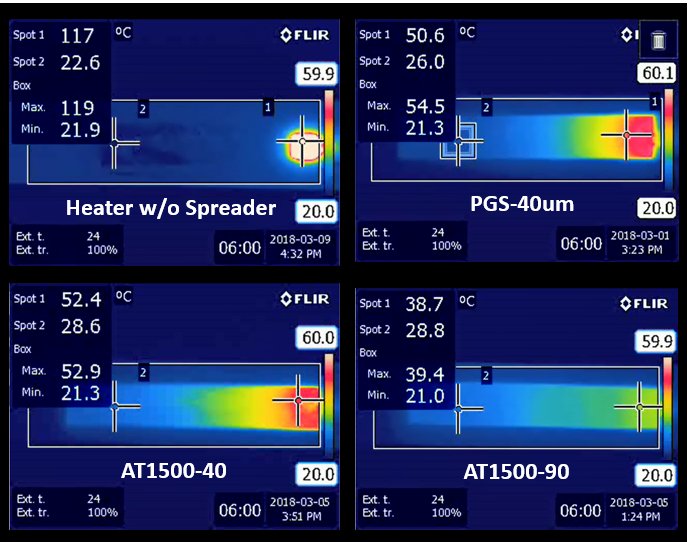 In fact, our AT1500 at a thickness of 40um has out-performed PGS manufacturers at the same thickness and with bigger temperature drop and better temperature uniformity.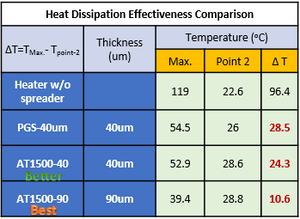 G3 now has roll-to-roll manufacturing capabilities to manufacture 60k sqm/year of freestanding and/or PET backed AT1500.
For more information on thermal management solutions that leverage the benefits of graphene, please visit www.theglobalgraphenegroup.com/thermal-management-materials
*~5,300 W/m•K
**1500-1700 W/m•K